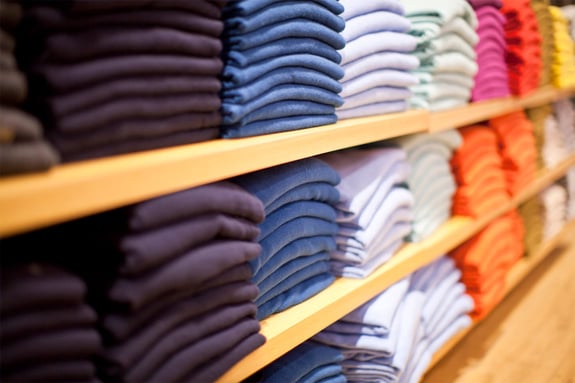 CONSUMER PACKAGED GOODS & RETAIL
With ODW Logistics, you benefit from a leading 3PL that knows the nuances of providing supply chain solutions for the consumer goods industry. We help shippers improve operational efficiencies, optimize inventory management, and achieve long-term growth.
Redefine Efficiency
ODW Logistics delivers warehousing and transportation solutions to a variety of fast-moving retail brands spanning from footwear to apparel to small electronics. Whether it's e-commerce fulfillment, returns, foreign trade zone (FTZ) setups, or retail compliance with mass retailers we will design a purpose-built solution to meet your supply chain needs. As your third-party logistics provider, ODW Logistics will deliver visibility, speed-to-market, and a structured solution to your supply chain.
"ODW Logistics is open, candid and a professional 3PL provider. They help us address challenges in our operation and deliver efficiencies in our supply chain. ODW has implemented automation in the form of autonomous mobile robots (AMRs) further driving service improvements and efficiencies in our fulfillment processes."
"The team is responsive and does an exceptional job servicing the Aspire Bakeries account. Great service and attention to detail to drive operational efficiencies and control supply chain costs."
"We value our partnership with ODW Logistics. We have open communication and weekly dialogue to help drive improvements in our supply chain."
"ODW has provided a consistent high level of customer service and is willing to work with us on special projects as they come up. ODW ships orders on time and helps with cost savings on retail consolidation."
"ODW Logistics has the processes, technology, and unique solution set to drive cost reductions in our operations. Their strategic collaboration, dedicated teams, and continuous improvement initiatives have resulted in a 20% reduction in our supply chain costs."
"ODW Logistics brings a hands-on management approach, proactive communication, and adaptable labor solutions that seamlessly adjust to our seasonal requirements, resulting in enhanced efficiencies across our supply chain."

ODW SUCCESS STORY
CPG BRAND INCREASES ON-TIME DELIVERY TO 98.5%
Learn how ODW improved on-time delivery to 98.5% and delivered a 40% reduction in transportation costs.