OUR APPROACH AND CULTURE
Respect. Trust. Team. Opportunity. These are the values that shape our culture and define our purpose.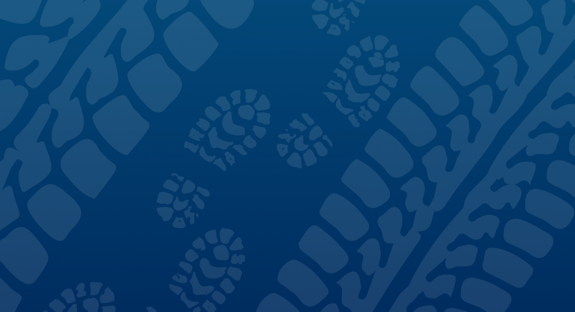 OUR MISSION: COLLECTIVE GROWTH
Every day, we set out to deliver the ODW difference in end-to-end logistics solutions that enable collective growth for our clients, our associates, and our company. We operate as an extension of your business to control costs, create efficiencies, and pursue continuous improvement throughout your supply chain.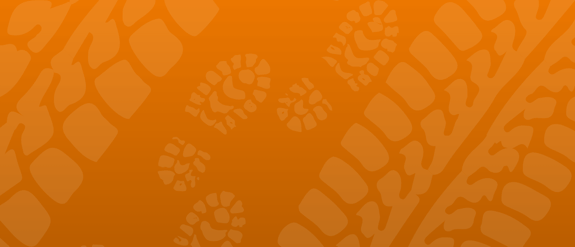 OUR VISION: HIGHEST POTENTIAL
Always a reliable partner, we're relentlessly committed to building rewarding relationships and delivering the value that our clients deserve. Driven by our legacy and values, we're determined to reach our highest potential through sustained growth and dedication to continuous improvement.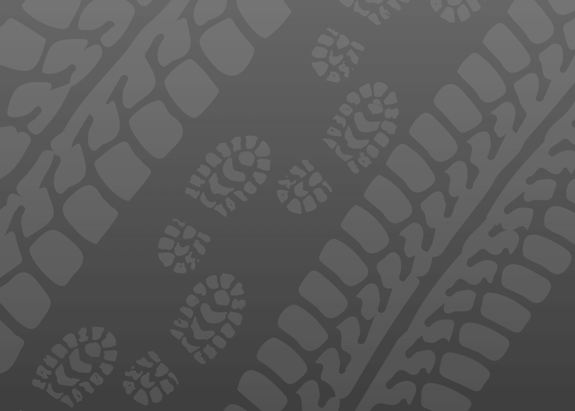 ODW CREED:
We're the backbone of this country, ensuring goods get delivered when and where they're needed most. This is a job worth showing up for, day in and day out.
United by the tasks that drive us, we're a team, each of us representing a single link in a chain, dependent on the link before and the link after for strength.
When the rubber meets the road, be it the soles of our shoes or the tread of our tires, we rise to the challenge.
We honor the journey. Detours may happen, but they allow us to chart new territory and new growth, as a company and as professionals. Customers, managers, and peers deserve our best effort and they deserve our respect. Always. Give and it will be given to you.
At ODW, We Always Deliver the Difference.
Respect
GIVE AND IT WILL BE GIVEN
We treat others as we want to be treated
We cannot control events, but we
can control our response
We build respect through honesty,
fairness, and integrity
Trust
EARNED OVER TIME
We do what we say we will do
We are clear, direct and honest
We seek to understand and be understood
Team
ACCOMPLISH MORE TOGETHER
We work hard toward a common goal
We desire to make everyone successful
We achieve the best results as a team
Opportunity
REALIZE YOUR POTENTIAL
We believe all people have
significance and potential
We understand work and life are
integrated and we value both
We strive to make an impact in
the world around us
JOHN R. NESS
CEO
John is responsible for setting ODW Logistics' long-term strategy, company vision, and preserving culture through the organization's values: Respect, Trust, Team, and Opportunity. A passionate entrepreneur, he has launched four businesses under ODW Logistics and has strategically organized the leadership team to foster an aggressive company growth strategy. ODW Logistics is owned by the Ness family and has adopted a best-in-class organizational structure, including an independent Board of Advisors, and Family Council. John has a B.S. Business Management from Wittenberg University.
TED NIKOLAI
President
As President of ODW Logistics, Ted leads the organization's long-range business planning and strategic direction. With over 30 years of supply chain and financial experience, he is responsible for ODW Logistics' corporate strategy, aligning divisions and client goals, information technology, and company growth. Ted has a B.S. Business Administration-Accounting from The Ohio State University.
JEFF CLARK
Executive Vice President
Jeff Clark heads ODW Logistics' client relations, sales and marketing, and employment staffing division (Ignite Industrial Professionals). His responsibilities include new business development, warehousing solution design, existing client growth, and labor staffing solutions. Jeff graduated from Purdue University and has an MBA from The Ohio State University.
GARY MEADOR
Chief Operating Officer
Gary leads ODW's contract logistics operations which includes warehousing and distribution, Dist-Trans (ODW's regional dedicated fleet), and operations excellence. He is responsible for delivering ODW"s corporate operation strategy vision. Gary has experience in a variety of sectors including Healthcare, CPG, E-commerce, Service Parts, and Reverse Logistics. He has managed businesses in North America and Latin America. Gary is a certified PMP and is a graduate from Indiana University with a degree in Business Management.
ALBERT CAMPBELL
Chief Financial Officer
Albert leads ODW Logistics' corporate financial strategy, reporting, and program management. His responsibilities include enhancing ODW's growth and value creation by evaluating internal operations, acquisitions, cash management strategy, and the effective use of corporate assets. Albert is a graduate of Allegheny College and has an MBA in Finance from The Ohio State University.
JODI LEWIS
Chief Human Resources Officer
Jodi is ODW Logistics' Chief Human Resources Officer. She is responsible for developing and executing ODW's human resource strategy including succession planning, talent management, recruiting, total rewards, continued learning, and employee engagement. Prior to joining ODW, Jodi spent four years at Galls, LLC as the CHRO. Galls is a private equity backed company and they are the largest provider of uniforms to public safety professionals. Prior to Galls, Jodi spent 27 years at Ashland, Inc in various HR leadership roles. Jodi has a Bachelor's of Business Administration with a concentration in marketing from Ohio University.
MICHAEL ROBERTS
Chief Information Officer
Michael Roberts is ODW Logistics' Chief Information Officer. He is responsible for developing short/long-term strategic information technology plans to enable the company to meet its business and growth objectives. Prior to ODW, Michael led North American Applications and Global Integrations with DHL Supply Chain. He earned his degree with joint BSC Honors in Artificial Intelligence with Computer Science from the University of Edinburgh, Scotland.
JOHN GUGGENBILLER
President, Transportation Management
John Guggenbiller is President and co-founder of ODW Logistics Transportation Services. John is responsible for the strategic vision of ODW Logistics transportation solutions, including freight management, brokerage, transportation network design, and retail consolidation. John has over 33 years of supply chain leadership with American Standard prior to co-founding ODW's transportation service division in 2009.
DAVE GIBLIN
Vice President, Transportation Management
Dave Giblin is the Vice President of ODW Logistics Transportation Services. He is responsible for product development, strategic direction, and operational execution of ODW's transportation management services. Dave leads ODW's freight management, optimization, and retail consolidation solutions. Dave has a B.S. in Marketing from Miami University in Oxford, OH, and an MBA from Xavier University.
JOHN WEBER
Vice President of Sales, Transportation Management
John Weber is the Vice President of Sales of ODW Logistics Transportation Services. John leads ODW's transportation sales and is responsible for designing engineered transportation solutions, client growth, transportation service development. John has a B.S. Business Administration – Transportation and Logistics from The Ohio State University and an MBA from Ohio Dominican University.
"ODW Logistics is open, candid and a professional 3PL provider. They help us address challenges in our operation and deliver efficiencies in our supply chain. ODW has implemented automation in the form of autonomous mobile robots (AMRs) further driving service improvements and efficiencies in our fulfillment processes."
"The team is responsive and does an exceptional job servicing the Aspire Bakeries account. Great service and attention to detail to drive operational efficiencies and control supply chain costs."
"We value our partnership with ODW Logistics. We have open communication and weekly dialogue to help drive improvements in our supply chain."
"ODW has provided a consistent high level of customer service and is willing to work with us on special projects as they come up. ODW ships orders on time and helps with cost savings on retail consolidation."
"ODW Logistics has the processes, technology, and unique solution set to drive cost reductions in our operations. Their strategic collaboration, dedicated teams, and continuous improvement initiatives have resulted in a 20% reduction in our supply chain costs."
"ODW Logistics brings a hands-on management approach, proactive communication, and adaptable labor solutions that seamlessly adjust to our seasonal requirements, resulting in enhanced efficiencies across our supply chain."
OUR LOCATIONS
ODW has strategic locations across the U.S. and can quickly enter any market your supply chain may require.

1971
Bob Ness and John Berend leased 89,000 square feet of warehouse space in Columbus, Ohio, and founded Ohio Distribution Warehouse Corporation.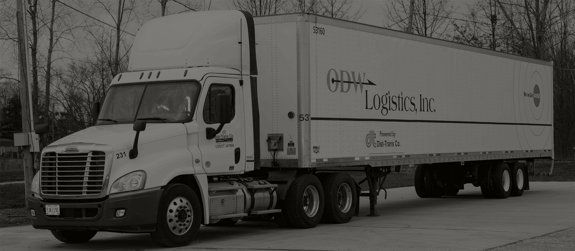 1980
Dist-Trans Co., our Midwest asset-based carrier was founded. Today the fleet operates over 300 trailers, has over 150 drivers, and primarily serves Ohio and the surrounding states.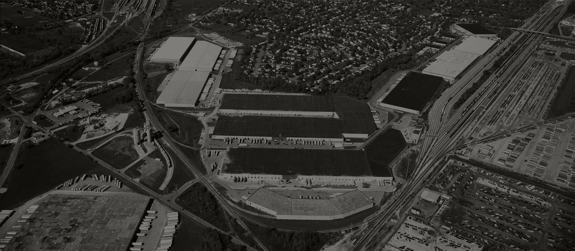 1995
Our team grew to 300 employees and we expanded operations to three distribution facilities in Columbus, Ohio, totaling one million square feet.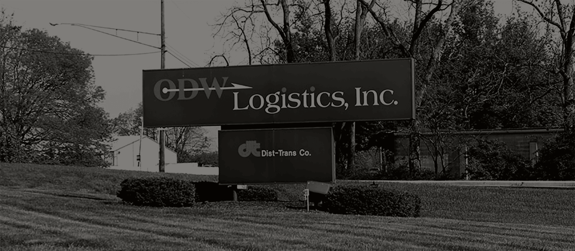 1997
Ohio Distribution Warehouse Corporation was rebranded ODW Logistics.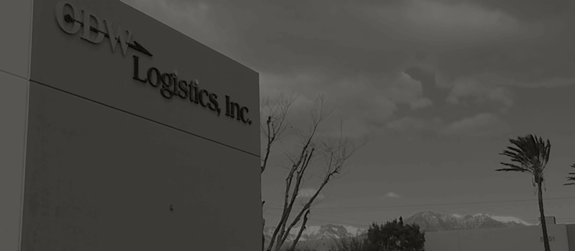 2007
ODW Logistics acquired The Olson Company and expanded operations to California, Illinois, and Wisconsin.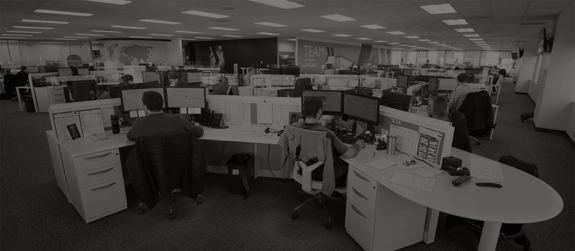 2009
ODW Logistics and Transportation Services (LTS) was formed to provide comprehensive transportation management solutions for warehouse and non-warehouse clients across the U.S.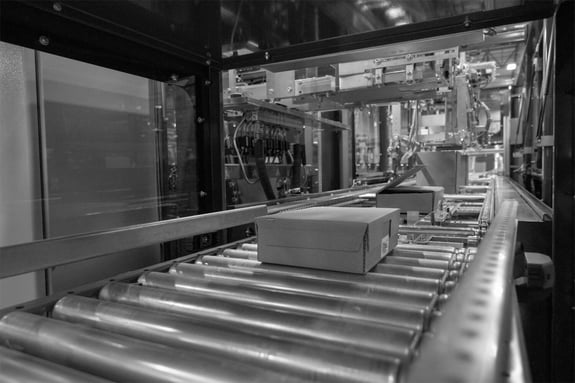 2018
ODW Logistics expanded operations to Dayton, Ohio, and opened a multi-client e-commerce fulfillment center in Columbus, Ohio.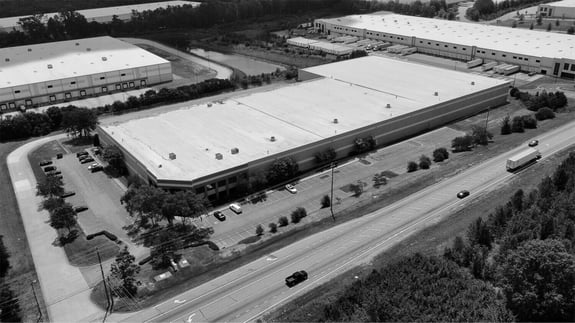 2019
We further expanded operations into Georgia and Tennessee.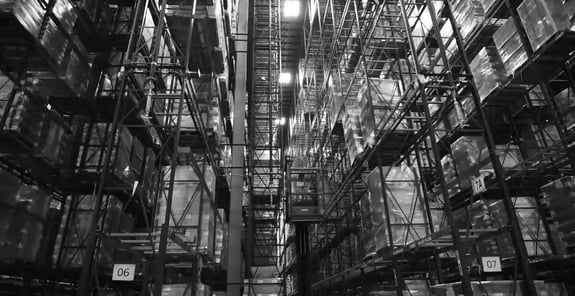 2020
ODW Logistics opened a cold-storage facility in Romeoville, Illinois, allowing us to serve the food and beverage industry with freezer and temperature-controlled warehousing

2021
ODW Logistics celebrated 50 years of business.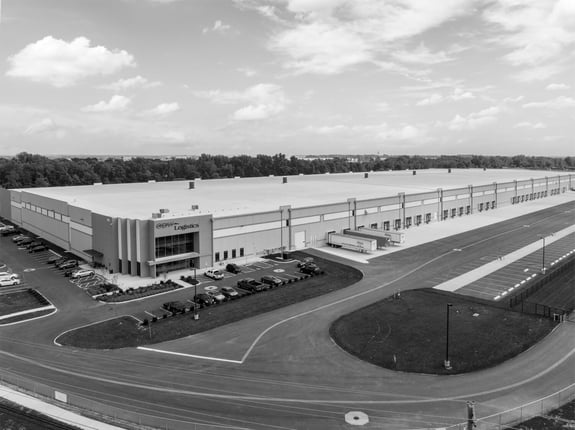 2023
ODW Logistics opens 1 Million Sq Ft. Retail Consolidation Center in Columbus OH servicing all mass retail and grocery.